Leadership and Staff
OUR ELDERS
Grace Fellowship Church is led by an elder board, which includes the pastoral staff.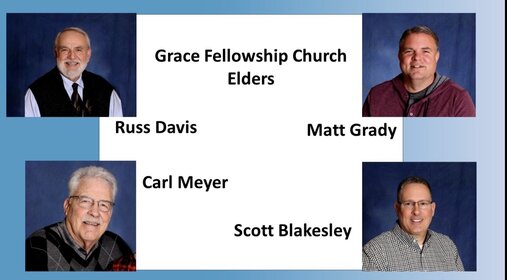 JEAN CAMARATA - OFFICE MANAGER

Jean Camarata started at Grace Fellowship in December of 2017. She admits the part-time schedule in the church office is perfect for her after many years of working in a busy office here in Waterloo. Jean was married in 1970 to her husband, Jerry, a retired Waterloo Firefighter. They have three children and six grandchildren, and loves every minute she can spend with her family. Jean enjoys reading, baking, and facetiming with her sisters on weekends. She feels truly blessed to be in a position of service to others.
ATHENA GRADY - MINISTRY ASSISTANT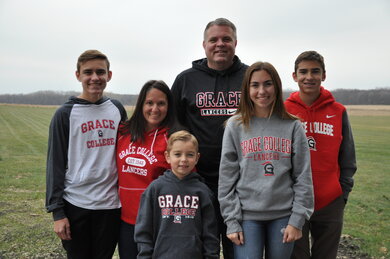 Athena has been serving in various roles since she and her family began attending Grace Fellowship Church in 2009. She currently assists the senior pastor with discipleship, communication and outreach ministries. She also oversees all areas of Children's Ministry and assists in Youth Ministry as needed. She enjoys coming alongside volunteers and parents to help children and families grow closer in their knowledge and relationship with Christ. She also has a heart for missions and leads the Global Missions Team here at Grace.
Athena grew up in Washington State and graduated from Grace College with a degree in Elementary Education. She has been married to her husband Matthew since 2000 and they have four children, Addison, Lucas, Dawson and Titus. They enjoy traveling and spending time together as much as possible.
If you need to contact Athena, you can call the church office phone (319) 235-9586, or email her at wgfc.children@gmail.com
GABBY SKILES - YOUTH MINISTRY COORDINATOR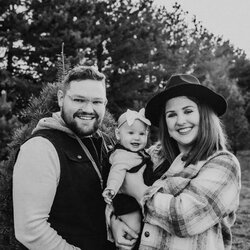 Gabby started in her current position in January 2023. She assists the Senior/Youth Pastor to plan for and coordinate youth ministry activities, purchase supplies, and communicate with youth group members and their parents. She grew up in Grace Fellowship Church, so she brings a lifetime of experience and relationships with the church family to the role with her. She truly has a heart for people, especially those in the high school years. She loves to invest in the lives of teenagers through biblical ministry to encourage them to sincerely live for Christ, not only now but for the rest of their lives. Gabby and her husband Derek were married in 2020 and have a daughter, Harleigh.
Gabby can be reached by calling the church office at 319-235-9586 or by email at wgfc.youth@gmail.com